Virtual Menu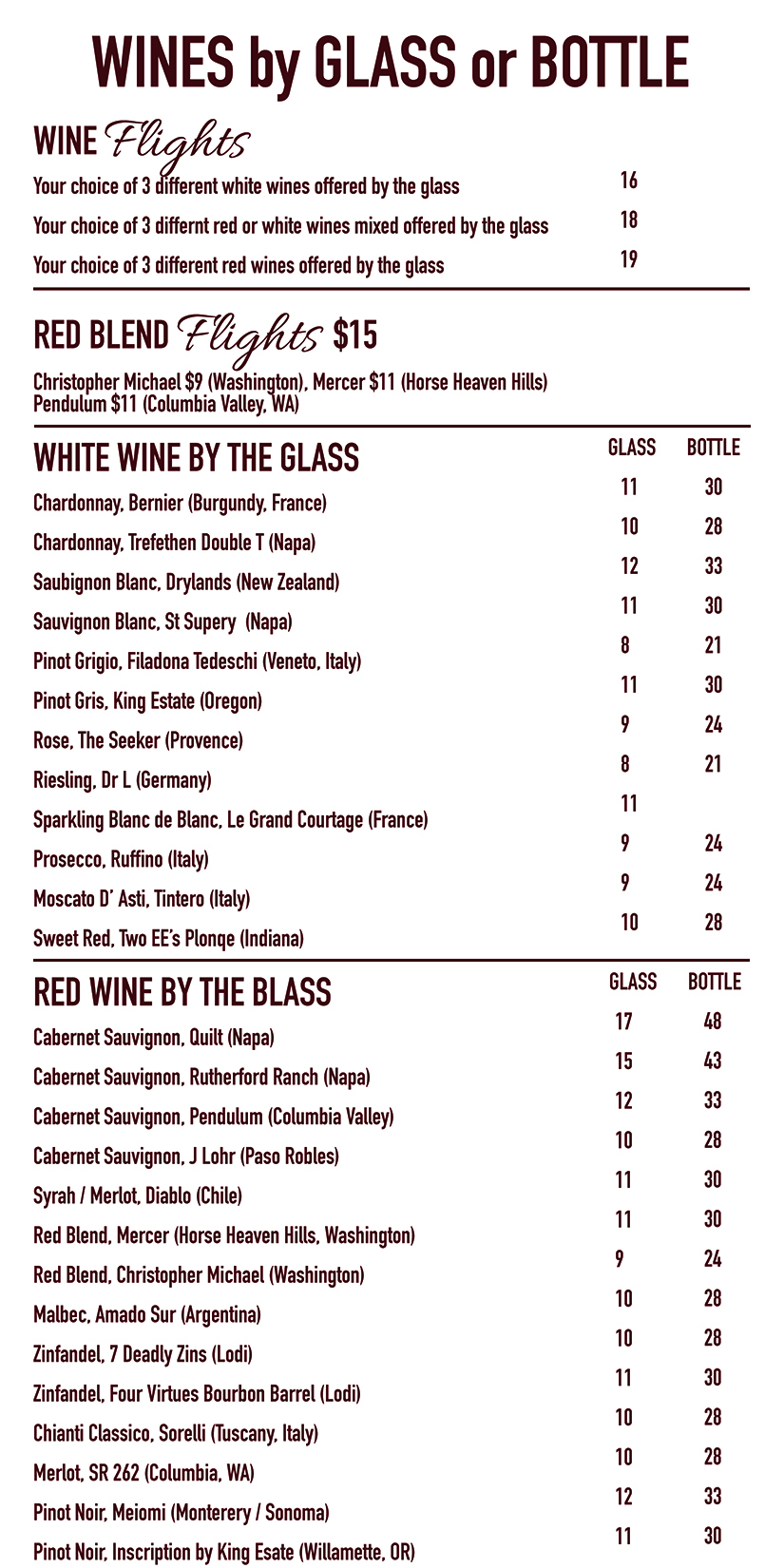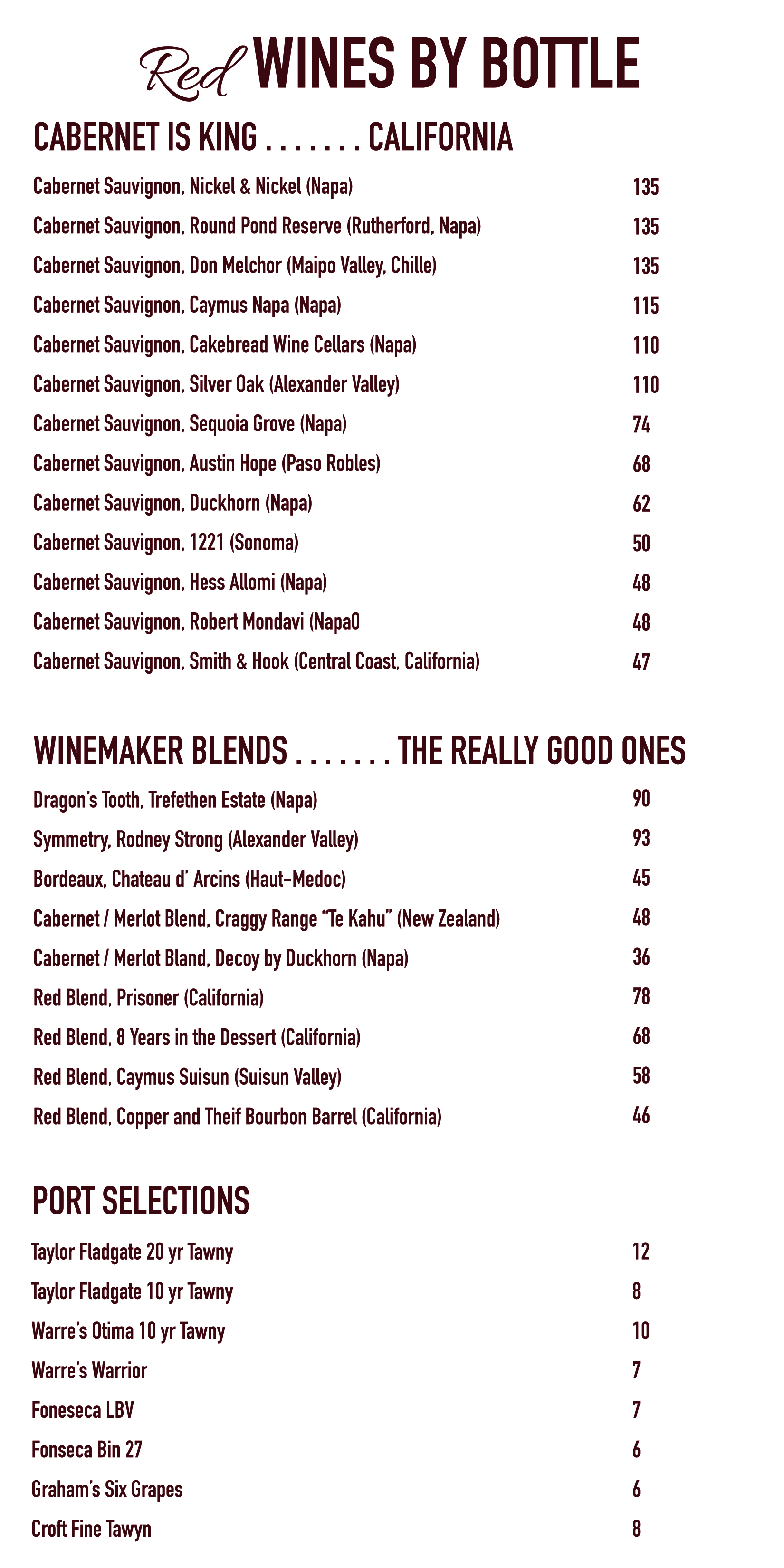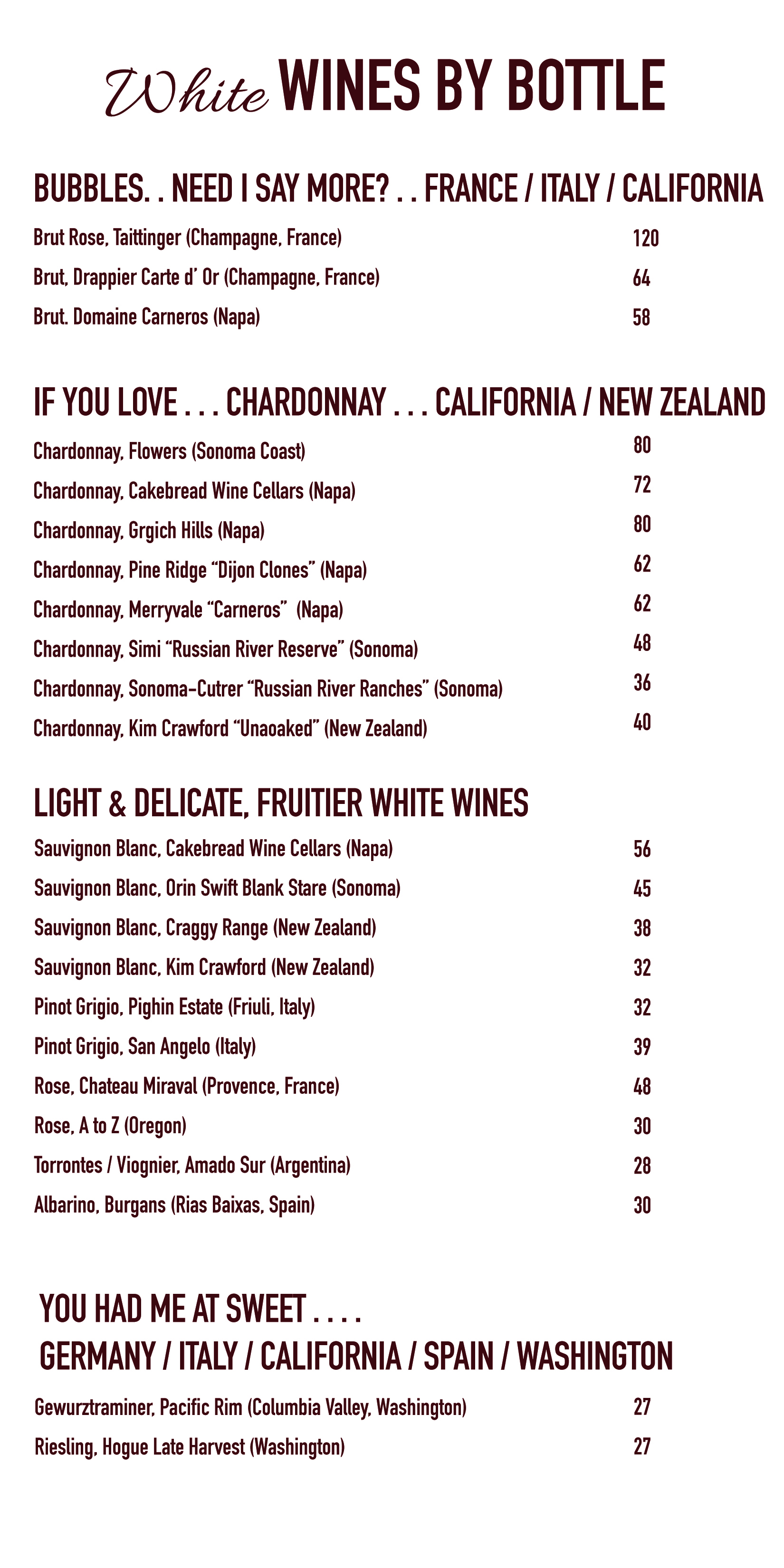 See our WEEKLY FEATURES BELOW THE MENU!!


Weekly Features July 7th – July 11th
• Andouille sausage risotto, blackened shrimp and black bean corn relish.

• Roasted portobello mushrooms, provolone cheese and spring mix served on a pretzel bun.
• Flatbread, with greek chicken, kalamata olives, cherry tomatoes, feta cheese, red onion and tzaziki sauce
Ask about our
Lobster Mac N Cheese!